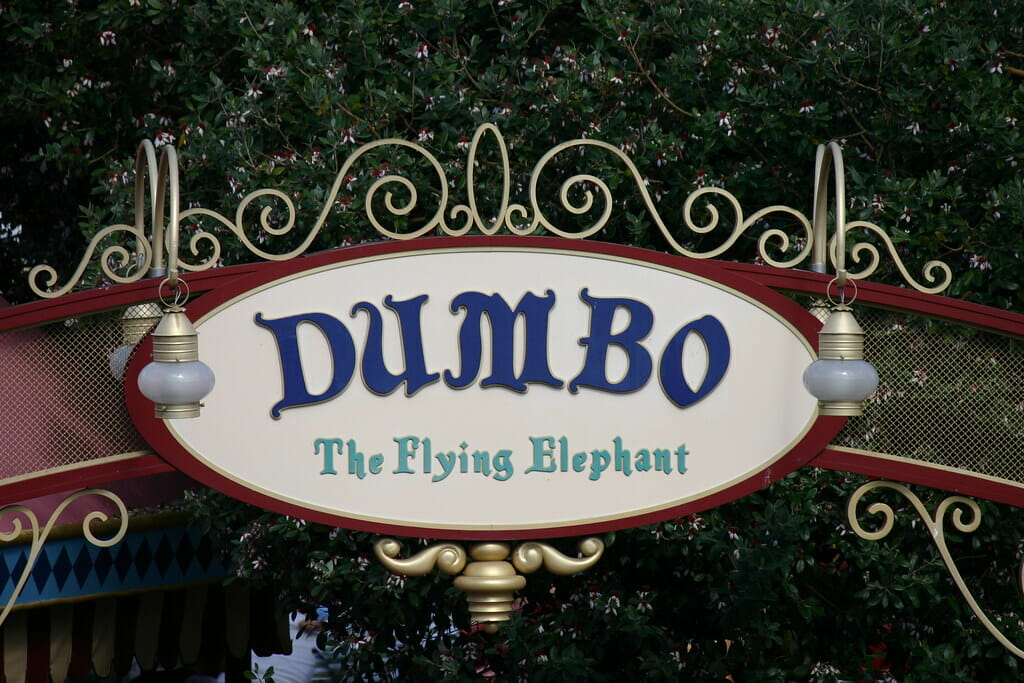 "Dumbo0409-01" by Jeff Kern is licensed under CC BY 2.0 
Elephants have been popular as fictional characters in all forms of media, especially in children's television and literature.
It is not hard to see why Elephants are so loved by writers – they are immediately recognisable by all ages and demographics, they are incredibly cute and characterful in their apperance, and they are easily converted into cartoon characters.
Dumbo
Dumbo was the star of the 1941 Disney film. He was born with abnormally large ears, which is he is made fun of until the other elephants realize he can use his ears to fly. This Disney classic is known for the tear-inducing separation of a child from its mother. The classic was reimagined in a live-action format in 2019 by Tim Burton, however it received less than glowing reviews.
Horton
Horton the elephant appeared in Dr. Seuss' books Horton Hatches the Egg and Horton Hears a Who! In each classic tale, Horton endures hardship in order to do the helpful and ethical thing without a reward in the end. Horton Hears a Who! was made into an animated film in 2008.
Colonel Hathi
Hathi is an older elephant who leads his elephant clan in Rudyard Kipling's The Jungle Book. In the 1967 movie based on the book, he is called Colonel Hathi as he drills his troops of elephants. Hathi means "elephant" in Hindi.
Elmer the Patchwork Elephant
Elmer the Patchwork Elephant was the star of a popular series of children's books written by David McKee. Published in 1989, the books focused on how it's okay to be different. After their release, the books were turned into a series on British television.
Shep
In televisions George of the Jungle, Shep was George's pet. George treated Shep like a dog and Shep reacts like a dog. This elephant character also appeared in the 2007 TV show and the 1997 live-action movie.
Mr. Snuffleupagus
Famous from the Sesame Street world, Mr. Aloysius Snuffleupagus wasn't revealed to audiences until 1985. In the beginning, "Snuffy" was talked about, but never seen. He only existed in Big Bird's imagination until his reveal in 1985.
Babar
Babar the elephant was a character created by Jean de Brunhoff in 1931. His French children's books featured Babar, a young elephant whose mother is killed by a hunter. Babar escapes, leaves the jungle, visits a big city and returns to bring civilization to the fellow elephants. Brunhoff wrote seven books about Babar before his death in 1937. His son still writes books for this series to this day.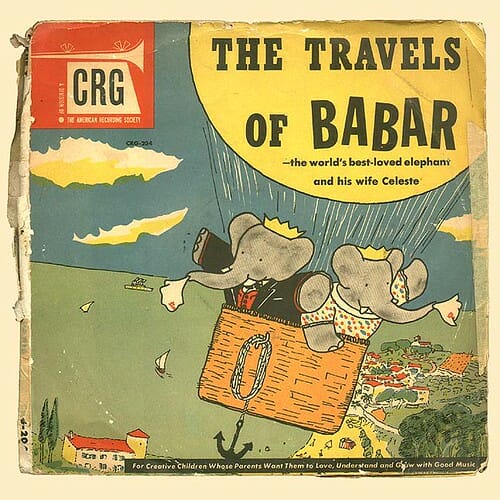 "The Travels of Babar Record Cover with Hot Air Balloon" by DominusVobiscum is licensed under CC BY-SA 2.0 
Tantor
Tantor, the elephant Tarzan would call when he needs something stomped on or he needed a ride through an area without vines. Tantor appeared in the original Tarzan books, live-action films and Disney's animated movies.
Snorky
Snorky the elephant is a member of The Banana Splits Club, which was a musical group of four costumed animals in The Banana Splits Adventure Hour. This TV show aired from 1968 to 1970. In 2008, Cartoon Network put the series back into production.
Heffalump
A "Heffalump" is an elephant character that appears in the Winnie the Pooh series. Heffalumps are mentioned in the series but only appear in Pooh and Piglet's dreams. They are featured in the TV series The New Adventures of Winnie the Pooh and two movies, Pooh's Heffalump Movie and Pooh's Heffalump Halloween Movie.
So there you have it, our list of top ten fictional elephant characters. Do you have any other favourite elephant characters? If so, leave a comment below.